How Long Does The Liquidation Process Take
If your company is insolvent and must be liquidated, knowing how long the process will take will allow you to move on with your life.
When you find yourself in this situation, you must understand how liquidation works so that you can take the necessary steps for both yourself and your business. It is critical to understand that the faster you can get all of your paperwork in order, the faster the process will be. As a director, it is your responsibility to work with the liquidator.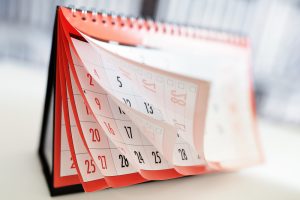 In this section, we'll look at how long it takes to liquidate a company and summarise the entire process.
What exactly do we mean by liquidation?
There are two kinds of liquidation: voluntary and mandatory.
Which one you choose is determined by whether you choose to go into liquidation or are forced to do so by your creditors.
In any case, it is a critical process that will result in the dissolution of your company. You will cease operations, your employees will be laid off, and your company's assets will be sold to pay creditors.
A quick rundown of the liquidation procedure:
1. Creditors' voluntary liquidation Liquidation on Your Own (CVL)
A CVL is a type of liquidation in which the board of directors decides to liquidate a company. This usually happens when they realise they are insolvent and have no hope of restructuring.
The first step is for the majority of the company's board of directors to sign a resolution to liquidate the company.
The decision is then approved by shareholders at a general meeting. If the liquidation is to proceed, 75% of these shareholders must approve it.
A creditors meeting or deemed consent can be used to complete the process.
Deemed consent occurs when a date is set not less than seven days in the future for creditors to object to the appointment of the liquidator or request an actual meeting. This is by far the most common form, accounting for 95% of all liquidations.
On larger and more complex liquidations, an actual physical or virtual meeting is held more frequently.
Furthermore, if you want to liquidate your company, call us at 0800 9700539 or fill out a form on our website at www.liquidatemycompany.com to get a quote in minutes. We can walk you through the steps, organise the legal paperwork, and start the legal process.
2. Compulsory liquidation
This is a much slower process than a CVL, and the company has no control over asset sales. The government also levies a 17% tax on all assets, making this the less appealing of the two options.
When a creditor serves you with a statutory demand, you have 21 days to pay or 18 days to set the demand aside.
If you do not pay or refute the demand, the creditor may file a winding-up petition with the court. The company that is to be liquidated must be given written notice of the hearing 14 days in advance.
At this hearing, the court will decide whether the petition should be converted to a winding up order, resulting in the company's liquidation.
How long does it take to liquidate a company?
The appointment of a liquidator, which means the directors' powers are terminated, usually takes between one and two weeks.
If more than 90% of shareholders agree, liquidation can take place within seven days. This is the statutory minimum for creditors.
It doesn't end there; the liquidators must now sell the assets, conduct investigations, and file the necessary paperwork. This could take 1-2 years, if not more. The longer it takes, the larger the liquidation (usually).
In most cases, the time between the initial threat and the conclusion of court proceedings is three months.
However, in both cases, this is simply the time it takes for the liquidation to be approved. Following approval, the appointment of a liquidator, the sale of company assets, and settling creditors' claims and determining what return goes to them can take anywhere from three months to a year.
There is no legal time limit for closing a business. A company's liquidation usually takes between six and 24 months from start to finish. Of course, it depends on your company's situation and the type of liquidation you're pursuing.
What comes next?
After investigating the company and the directors' conduct, the liquidator will send a final report to creditors.
If the Insolvency Service decides to investigate you for wrongful or fraudulent trading, the liquidation may be extended.
If you are found to have engaged in wrongful or fraudulent trading, you may be personally liable for the company's debts. This is especially true if you acted improperly or against the creditors' best interests.
However, if you are found to be innocent and have acted properly, you have the same right to a redundancy as any other employee. Contrary to popular belief, claiming redundancy as a director is a very simple process (about 20 minutes on a form), so there is no need to use third parties. You can then launch your next venture as a director of a different company or in an entirely new role.